What is the first thing you think of when you think of spring? My pastor asked that question to open a sermon several years ago. I turned to the friend beside me and said, "flowers" and she instantly replied that she was surprised I didn't say baseball.  Me too! What was I thinking? At the beginning of every season there is fresh hope for winning a championship. I reminded myself of that each year as I remained faithful to my Buccos throughout their 20 consecutive losing seasons.  No matter what it is you think of when you think of spring, I imagine it has something to do with new life and/or fresh hope.
I find it somewhat ironic that the 64-team NCAA basketball tournament gets underway today, the first day of spring. I am excited for both! It has been a LONG winter and even though the weather may not feel quite springlike, there is something hopeful about officially moving into that season. I enjoy watching nature come alive as God breathes new life into all that was dormant over the winter months.
There are 64 NCAA basketball teams who have hope of winning a national championship as we mark this first day of spring. No matter their record, their seeding or their level of play heading into the tournament, each of those 64 teams starts fresh today with the hope of winning a title. The slate is clean.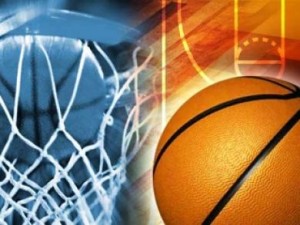 Jesus came so that we, too, could have new life, fresh hope. When He died on a cross for our sins our slates were wiped clean also. He was the final and perfect sacrifice, paving the way to the Father through faith in Him.
Anyone who believes in Christ is a new creation. The old is gone! The new has come! (2 Corinthians 5:17 NIRV)
The best part—the invitation isn't just limited to 64! God is not looking at your record or judging  your level of play and seeding you accordingly. He offers new life to all who believe.
"For this is how God loved the world: He gave  his one and only Son, so that everyone who believes in him will not perish but have eternal life. God sent his Son into the world not to judge the world, but to save the world through him. (John 3:16-17 NLT)
There are no other qualifications necessary.  Won't you accept the invitation? I guarantee victory!
With God we will gain the victory, and he will trample down our enemies. (Psalm 60:12 NIV)