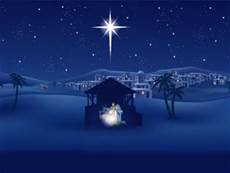 Have you heard??
"The Savior—yes, the Messiah, the Lord—has been born today in Bethlehem, the city of David! And you will recognize him by this sign: You will find a baby wrapped snugly in strips of cloth, lying in a manger." ‭‭           Luke‬ ‭2:11-12‬ ‭NLT‬‬
Just as the prophet Isaiah foretold…
"For unto us a Child is born, Unto us a Son is given; And the government will be upon His shoulder. And His name will be called Wonderful, Counselor, Mighty God, Everlasting Father, Prince of Peace." ‭‭        Isaiah‬ ‭9:6‬ ‭NKJV‬‬
Unto you. Unto me. Unto Us. A Son. Is. Given.
God gave us the Ultimate Gift when He sent His Son, Jesus Christ, from heaven in the form of a baby. May each of you savor the Savior and the hope, love, joy and peace that He came to give.