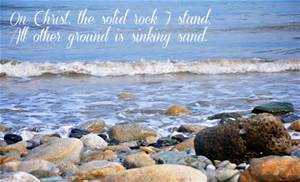 There has been no shortage of upheaval and excitement since my last post. Yes, I know that was a LONG time ago. I'll use that as my excuse for not writing in so long as well as my reason for writing now. People who are near and dear to my heart have experienced some incredible highs and unfathomable lows in the past five months. Minus the details, here is a sampling (in no particular order): a life-threatening diagnosis, a new home, loss of job, birth, death of a loved one, a new job, illness, marriage, cancer treatment, an engagement, chronic pain, a change of career, a golden wedding anniversary, injury, vacations, an empty nest, milestone birthdays, surgery, sending a first child to college, a life-altering diagnosis, accidents, baptism, and relocation. That's a LOT of ups and downs within my circle of influence. And I highly doubt that list is complete! Emotions run especially deep leading up to, during, and following a life-changing event. Sometimes these events occur without any warning. Sometimes life doesn't follow our script. What do you do when it feels like the rug has been pulled right out from under you? Somehow you must regain your footing and find stability.
Feelings change with the wind, but Jesus Christ is the same yesterday, today, and forever. (Hebrews 13:8 NLT) As Christians, He is the solid rock on which we stand, our firm foundation, our cornerstone.
"Therefore, this is what the Sovereign LORD says: "Look! I am placing a foundation stone in Jerusalem, a firm and tested stone. It is a precious cornerstone that is safe to build on. Whoever believes need never be shaken."     Isaiah 28:16 NLT
Feeling a bit wobbly today? I know just the One who can help. Believe it. Believe Him.
"When the earth quakes and its people live in turmoil, I am the one who keeps its foundations firm."   Psalms 75:3 NLT
"But now, (insert your name), listen to the LORD who created you. (Insert your name), the one who formed you says, "Do not be afraid, for I have ransomed you. I have called you by name; you are mine. When you go through deep waters, I will be with you. When you go through rivers of difficulty, you will not drown. When you walk through the fire of oppression, you will not be burned up; the flames will not consume you. For I am the LORD, your God, the Holy One of Israel, your Savior. I gave Egypt as a ransom for your freedom; I gave Ethiopia and Seba in your place. Others were given in exchange for you. I traded their lives for yours because you are precious to me. You are honored, and I love you."  Isaiah 43:1-4 NLT (personalized by/for you)
You are safe in His care. Savor the peace that comes from living in His presence. God bless you.