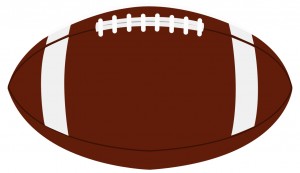 After the Pittsburgh Steelers experienced a winless month of September, I highly doubted that they would still be in the playoff hunt when they took the field for their final game of the regular season in December.  But, lo and behold, that's exactly where they find themselves heading into their finale tomorrow against the Cleveland Browns. Granted, the chances of the Steelers making the playoffs are slim to none, but they are still mathematically alive so there is still hope.  They not only need to beat the Browns, but they also need a ton of help.  The Chargers, Ravens AND Dolphins must also lose.
Can you relate to the Steelers' current predicament? Have you been in that place where it seems you are hanging on by a thread?  I have.  Are you there now? Has life knocked you down repeatedly to the point you aren't sure you can make it back to your feet?  If so, I know just the One who can help!
I am here to tell you that as long as we are living and breathing there is hope because there is One who is bigger than any problem we could ever have—the all-powerful God of the universe. Jesus looked at them intently and said, "Humanly speaking, it is impossible. But with God everything is possible." (Matthew 19:26 NLT) Though He may not choose to calm our storm, He promises to walk through it with us. Be strong and courageous. Do not be afraid or terrified because of them, for the Lord your God goes with you; he will never leave you nor forsake you." (Deuteronomy 31:6 NIV)  If you are reading this, you are still mathematically alive, just like the Steelers.  There is still hope!
"What do you mean, 'If I can'?" Jesus asked. "Anything is possible if a person believes." (Mark 9:23 NLT)
Go Steelers…and Jets…and Bengals…and Chiefs!!