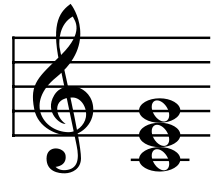 It all started a few days before our church's annual Christmas cantata when a good friend shared a humorous post on my Facebook timeline poking fun at altos. The post was just a short video of a woman singing the alto part all by herself. It wasn't pretty, but not because she couldn't sing. The problem—-the melody was missing. A melody can stand alone and create a simple song, but harmony alone is just not appealing to the ear. However, if you add harmony to the melody, a stronger and more beautiful sound is created. The song is made complete. The friend that shared the video with me summed it up well in the commentary that followed that post. She said, "Without an alto it's just a melody. How boring."
Earlier this month I spent a large part of one weekend at my church singing alto in the annual Christmas cantata. We performed it once on Saturday and twice on Sunday. In the midst of it all, God delivered a very timely and special message through my current reading plan in YouVersion. It's called "The Magic of Christmas" and that Sunday's devotion was written by Cory Draper. He says, "A melody is what gives a song its body. A harmony is what gives that body a soul." When I read those words, I had to pause a moment and let them sink in.
Think of each of us as individual songs, a collection of notes strung together one after another. We were created by God, but without Jesus we are incomplete. Sin entered this world when Eve bit into the forbidden fruit and has run rampant ever since. Sin separates us from God. Because of His unparalleled love for us, God the Father put His redemption plan in motion by sending God the Son, Jesus, to earth. Through Jesus' birth, sacrifice, and resurrection, we are brought into harmony with God. This (re)union of notes makes for a more full and beautiful sound. Our songs are made complete through faith in Jesus Christ.
Joy to the world, the Lord is come!
Let earth receive her King;
Let every heart prepare Him room….
Are you singing it yet?
May Jesus bring joy to your world as you make room to receive Him in your heart this Christmas!
(adapted from my Christmas letter)