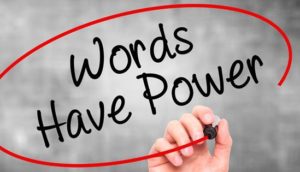 Earlier this week I had a rare day with nothing on the calendar and decided that would be a good day to write, especially since I haven't done that for quite some time. The only problem—I had no material floating around in my head. I took that concern to God that morning and never gave it much thought the remainder of the day. When I woke up the next morning, I was pretty much hit right between the eyes with writing material. You see, I'm currently doing a small group study with a friend titled "Watch Your Mouth" by Tony Evans. In addition, the Bible App sends me the Verse of the Day each morning and that particular day the verse was Proverbs 13:3—
Those who control their tongue will have a long life; opening your mouth can ruin everything."
As soon as I let that sink in I went to my current reading plan in that same app. I am about a week into a plan called "Joy for All Seasons" by Carol Burton McLeod and the reading that day was all about controlling the tongue. Gee, do you think God is trying to make a point? I'm a slow learner so it is not surprising that it took three different strategies to get my attention.
The tongue is a small, but mighty, muscle located inside our mouths about halfway between our brain and our heart. It seems our brain and heart have much to say about what rolls off our tongue. What we think and feel determines what comes out of our mouths. That little one pound muscle can pack quite a punch! My husband can vouch for that as he is often on the receiving end. Unfortunately, the one who deserves the best version of me, often gets the worst of me instead. I'm not quite as reserved within the walls of my own house as I am in public. I imagine my kids would second that. Can you relate?
I suppose this is normal, but that doesn't make it right. James is in agreement. He says,
"People can tame all kinds of animals, birds, reptiles, and fish, but no one can tame the tongue. It is restless and evil, full of deadly poison. Sometimes it praises our Lord and Father, and sometimes it curses those who have been made in the image of God. And so blessing and cursing come pouring out of the same mouth. Surely, my brothers and sisters, this is not right!"                      ‭‭ James‬ ‭3:7-10‬ ‭NLT‬‬
More than a week has passed since I started writing this post. During that time I seem to have developed a greater awareness of my words and how I use them. James says our tongue can be used to both bless and curse. I don't know about you, but using my tongue to bless others sounds far more appealing to me. In one of his letters, the Apostle Paul urges the Thessalonians:
"So encourage each other and build each other up, just as you are already doing."                    1 Thessalonians‬ ‭5:11‬ ‭NLT‬‬
Encouragement—what a great way to bless someone with our tongue!
For many, Thanksgiving presents an opportunity to gather with family and friends to celebrate God's bounty in our lives. That, in turn, presents us with another opportunity—-the opportunity to control our tongue. Let's choose wisely and use it to bless rather than curse.
I know just where to start—-rather than our annual heated discussion on gravy that involves questioning just who is in charge of making it, I vow to give my husband total gravy control and keep my mouth shut this year. I might just even tell him that it's good!!